Case Study: NashvillePaw.com
This is a brief summary of my work with NashvillePaw.com. If you'd like more information about my work with them, please feel free to contact me.
About The Client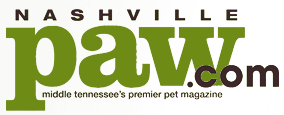 Nashville Paw was Middle Tennessee's Community Pet Magazine from 2006 until 2018. The magazine was published in print and online, six times per year and distributed through numerous grocery stores, cafes, etc. Nashville Paw Magazine celebrated the local pet community and supported animal rescue and welfare.
Project Goal
Nashville Paw Magazine wanted an updated web presence with advanced functionality for their readership.
Timeline: 2011 - 2012
Results
Nashville Paw Magazine worked with Sitemason to design and plan the new Nashville Paw website. Eliza Brock Software was then brought in to implement the design for use within the Sitemason content management system. I customized the functionality to allow the Nashville Paw staff to mimic the categorization of the print magazine within their digital edition.